.
Warning
This story includes violence, sexual content, and explicit language. Please proceed with caution.
July 19, 2014
It has come to my attention that during the past two days, visitors to my website have occasionally been redirected to an adult website. The problem was caused by an attack on Ink Outbreak's banner exchange, which I use on my site. According to Ink Outbreak's creator, it has been fixed. If you continue to notice any suspicious activity like redirects to other websites, please contact me either via the comments or by email at bob (at) bob-artist.com. I'm so sorry to anyone who has been affected by this!
April 28, 2014
DOTU is back! As of 4/28/2014, updates will resume every Monday! Details will be posted in the comments on this day's new page (chapter 2, page 18).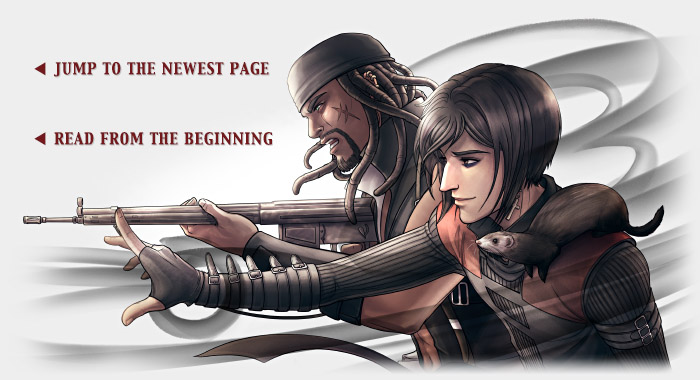 Website design and contents copyright 2010-2014 Shobana "Bob" Appavu. Do not use without permission.