.
Warning
This story includes violence, sexual content, and explicit language. Please proceed with caution.
November 27, 2015
At the beginning of November, I announced that, for financial reasons, I would have to drop down to 3 updates per month until DOTU hit the minimum wage mark on Patreon. I'm happy to announce that we've met our goal! Provided the pledges are successfully processed, I will resume weekly update in December! New pledges are always welcome, though! With enough support, I can put out even more pages each month. If you're interested in supporting DOTU and getting access to lots of extras, check out my Patreon: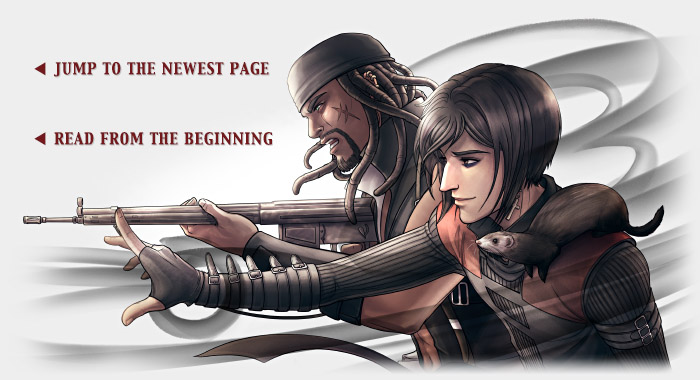 Website design and contents copyright 2010-2015 Shobana "Bob" Appavu. Do not use without permission.