.
Chapter 4, Page 00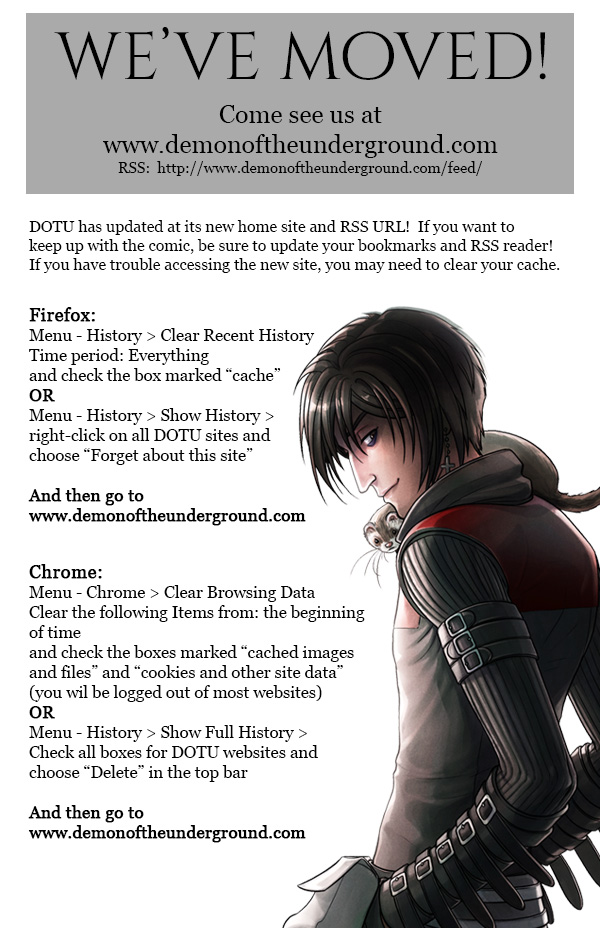 Author's Comment
Demon of the Underground has moved, and it's now updating at the new site! If you're still tracking this URL or RSS feed, please update your links. I'll post a weekly reminder for the first month, and then a few monthly reminders after that. RSS users, I recommend unsubscribing from here and bookmarking the new URL:
http://www.demonoftheunderground.com - main site
http://www.demonoftheunderground.com/feed/ - RSS
Chapter 3
Website design and contents copyright 2010-2017 Shobana "Bob" Appavu. Do not use without permission.