.
Chapter 1, Page 29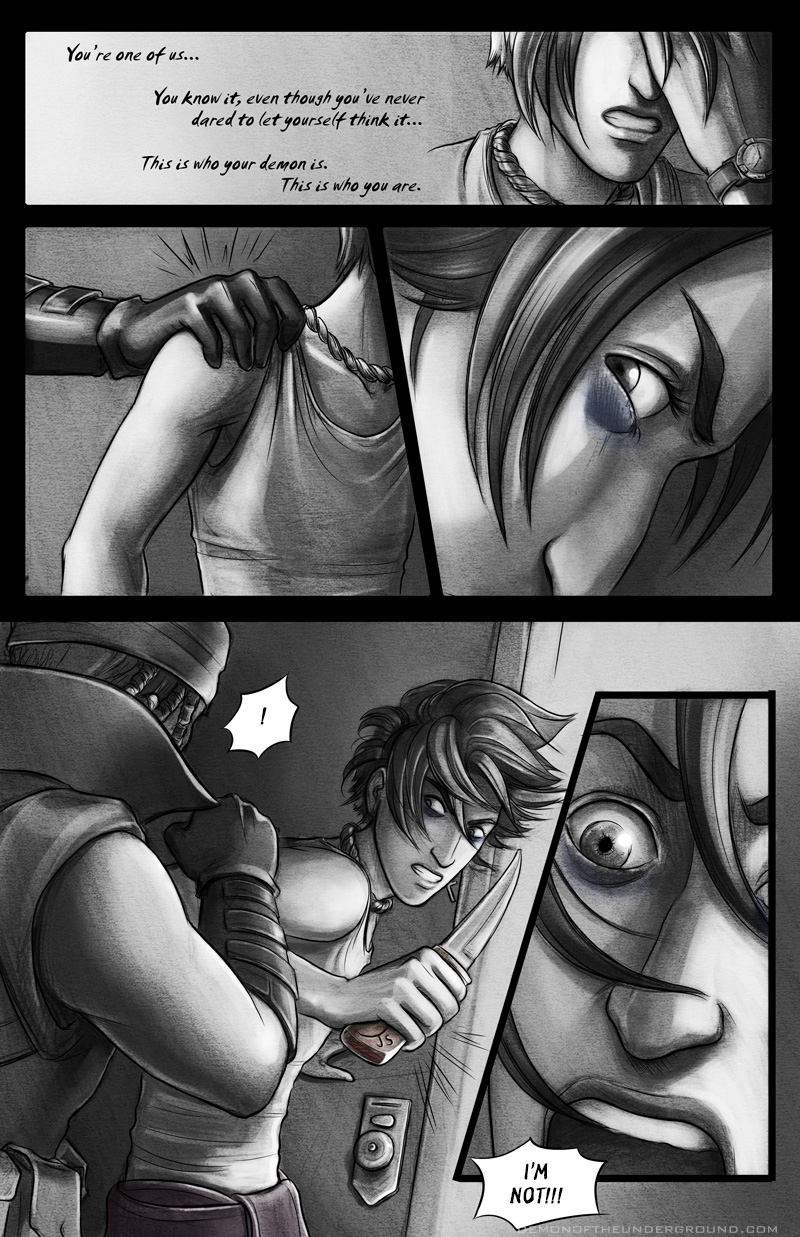 Author's Comment
I hope you all had a good new year! Mine was pretty good. I didn't do much thinking about what happened in 2011 or what will happen in 2012; for the first time ever I think I'm on a pretty good path, and I don't want to over-analyze it. In exciting news, on New Year's Day I received the contract for my first novel, to be published by the same publisher who's releasing my short story in February. I'm really excited about this one, because it's just weird and wacky enough to feel like "me." It's very much influenced by my old art school days. I finally settled on the title "Art of Death," but in my mind I'll always call it "Undead Painters (and the people who worship them)."
So anyway, happy 2012 everyone! I hope to get a new voting incentive up soon, but meanwhile please consider my undying love as the new incentive.

Chapter 3
Website design and contents copyright 2010-2017 Shobana "Bob" Appavu. Do not use without permission.